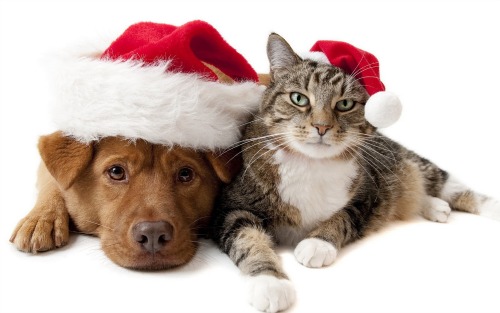 If ever there is a time of year that you spend a majority of time in your kitchen cooking and baking, it is without a doubt the end of the year. Typically from Thanksgiving throughout the New Year, I am a cooking baking fool and enjoying every moment of it.
As a dog owner, our dog, Becca knows that her chances of getting scraps substantially increase when someone is in the kitchen. She's right there waiting for you to be clumsy and drop the smallest of things, if it falls on the floor, it's typically fair game for her to ninja in and snatch it up. Well, with this being said, did you know that several common foods for us are NOT good for our pets.
I reached out to the seasoned pet professionals at Starkey Ranch Animal Hospital and they were gracious enough to give me a list of not only great pet-friendly people food treats, but also those few that you need to make sure you aren't sharing with your furry friend.
Safe Snacks
Apples – Bananas – Strawberries – Snap Green Beans – Cucumber – Green Bell Pepper – Honeydew – Butternut Squash – Cauliflower – Brown & White Rice – Carrots – Cottage Cheese – Zucchini – Hard Boiled Eggs – Watermelon – Cheddar Cheese – Blueberries
Unsafe Snacks
Grapes – Raisins – Avocados – Onions – Garlic – Chocolate – Macadamia Nuts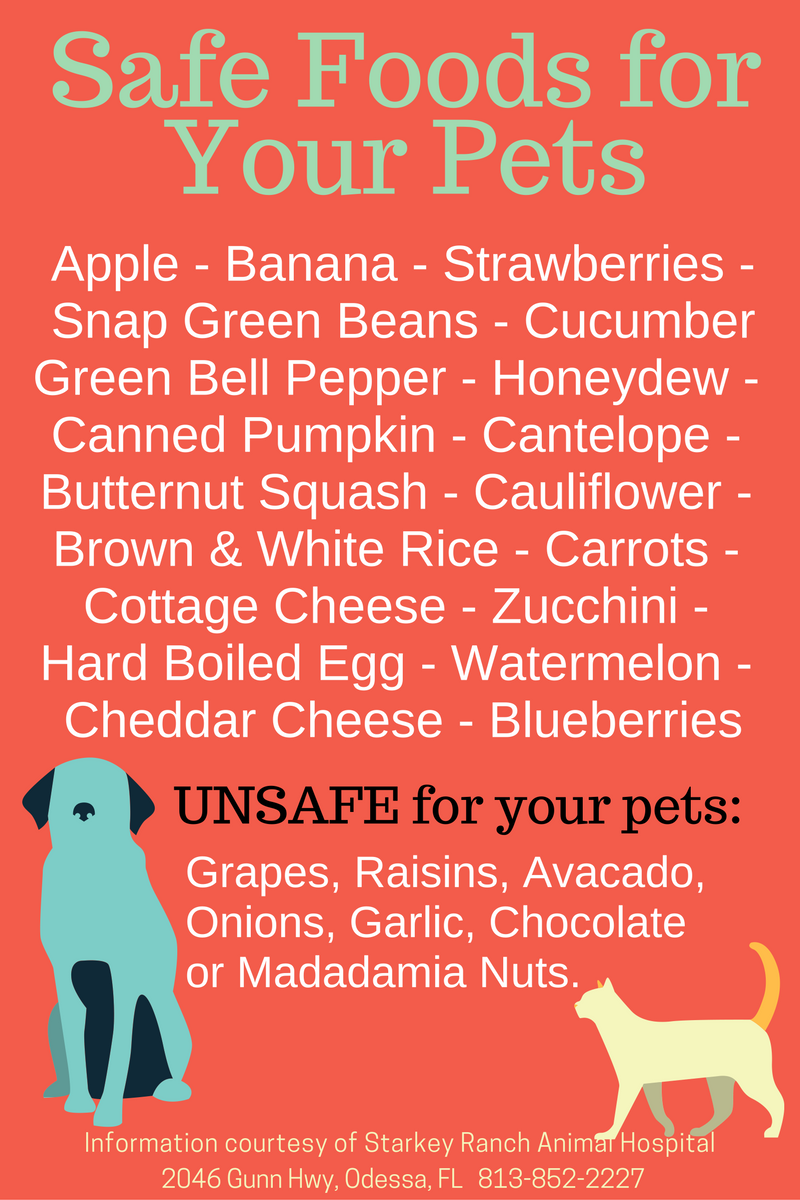 Need a seasoned pet professional for your furbaby?
Starkey Ranch Animal Hospital
2046 Gunn Hwy, Odessa, FL
813-852-2227