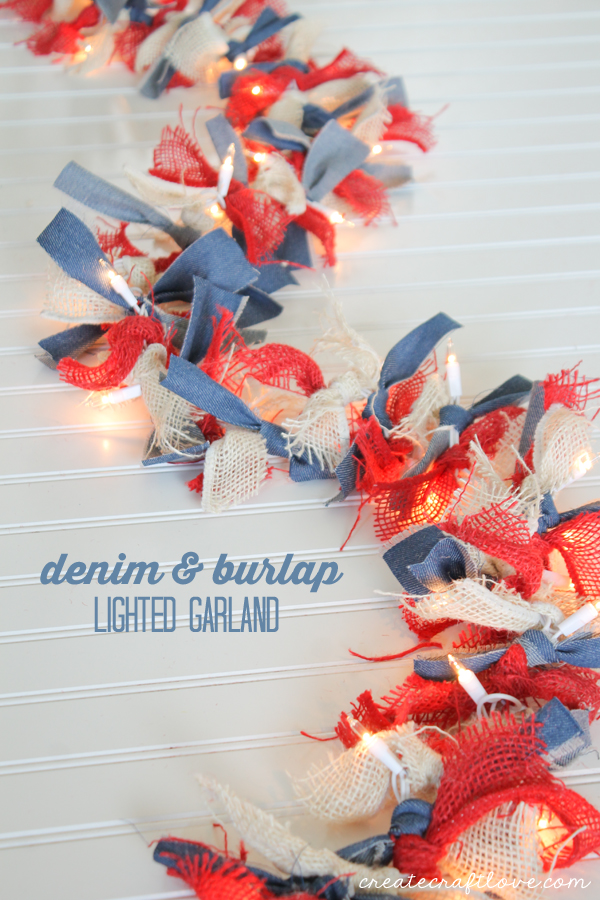 DIY Festive Burlap Garland Lighting
Super easy DIY project to bring out your red, white and blue! Full instructions available here.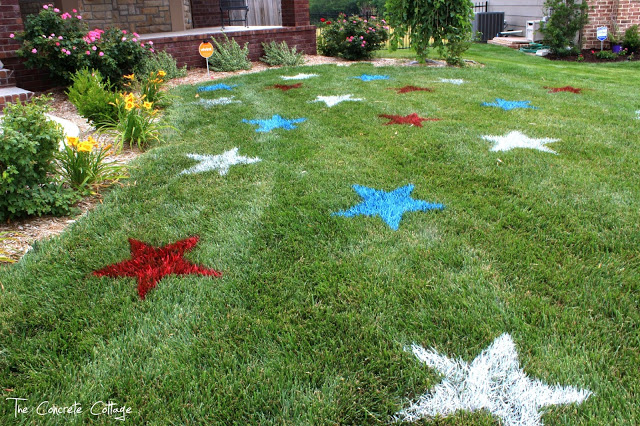 DIY Painted Lawn Stars
What you need:
Cardboard cutout(s) of your stars
Construction marking spray paint and 
Lots of family and friends on the front lawn
Star outlines can be made by painting around the star that was cut out of our cardboard stencil. 
Please note: This paint is specifically made for using on grass and it will NOT kill the grass. The paint is construction marking paint, it's intended to be sprayed upside down, and can be found at any home improvement store. It dries very quickly and is permanent. It only comes off as the grass grows out and you mow it off.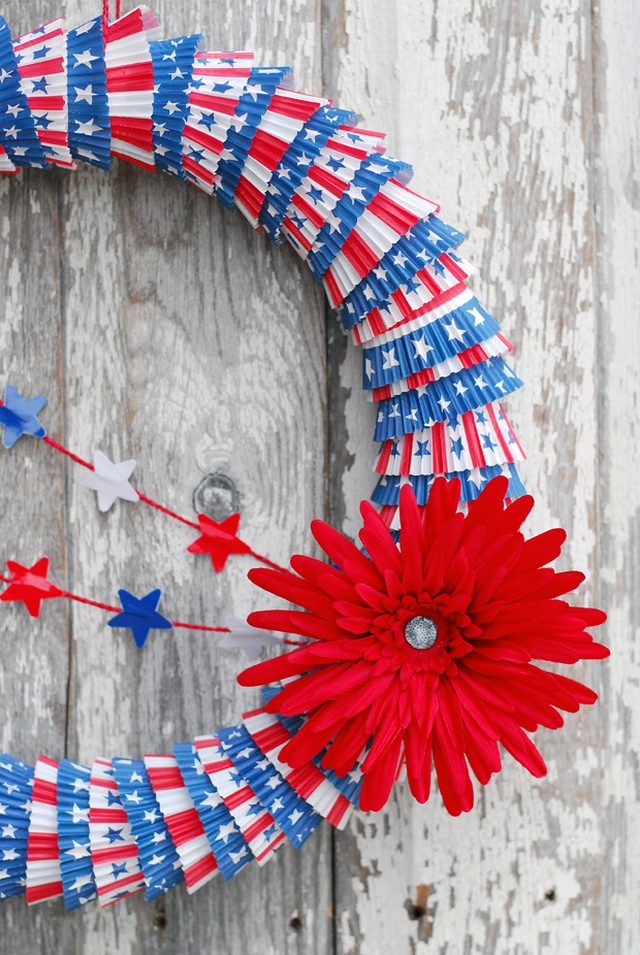 Very cute family friendly DIY cupcake liner wreath project! Full instructions can be found here.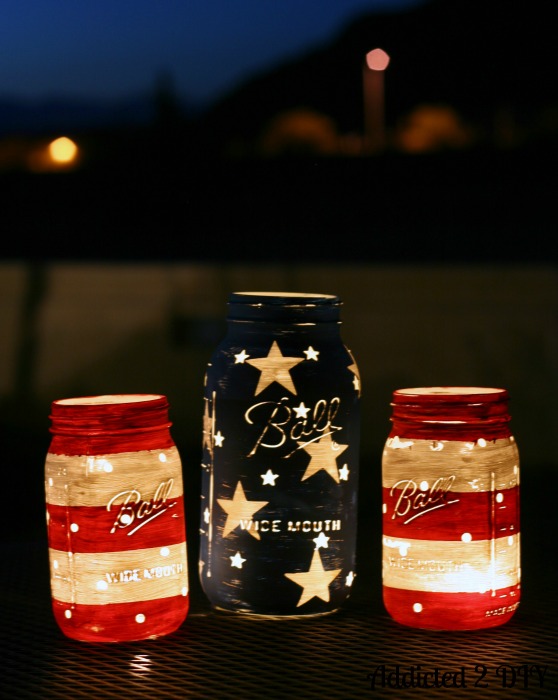 These super cute DIY patriotic mason jar candles are now on my to-to list! Full directions available here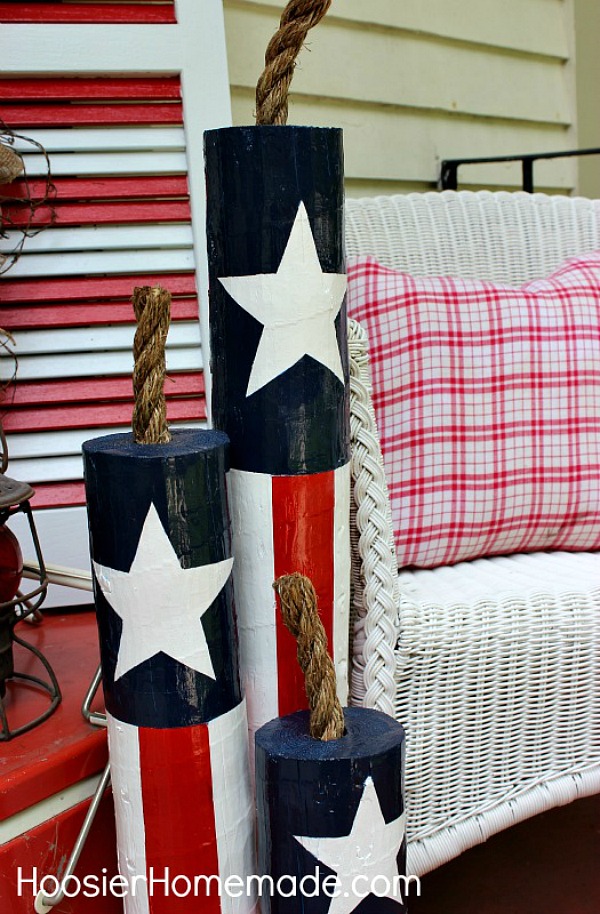 Great DIY project you can easily create and use for multiple patriotic holidays. Supply list and instructions for making can be found here