Bring Spring In – Interior Refresh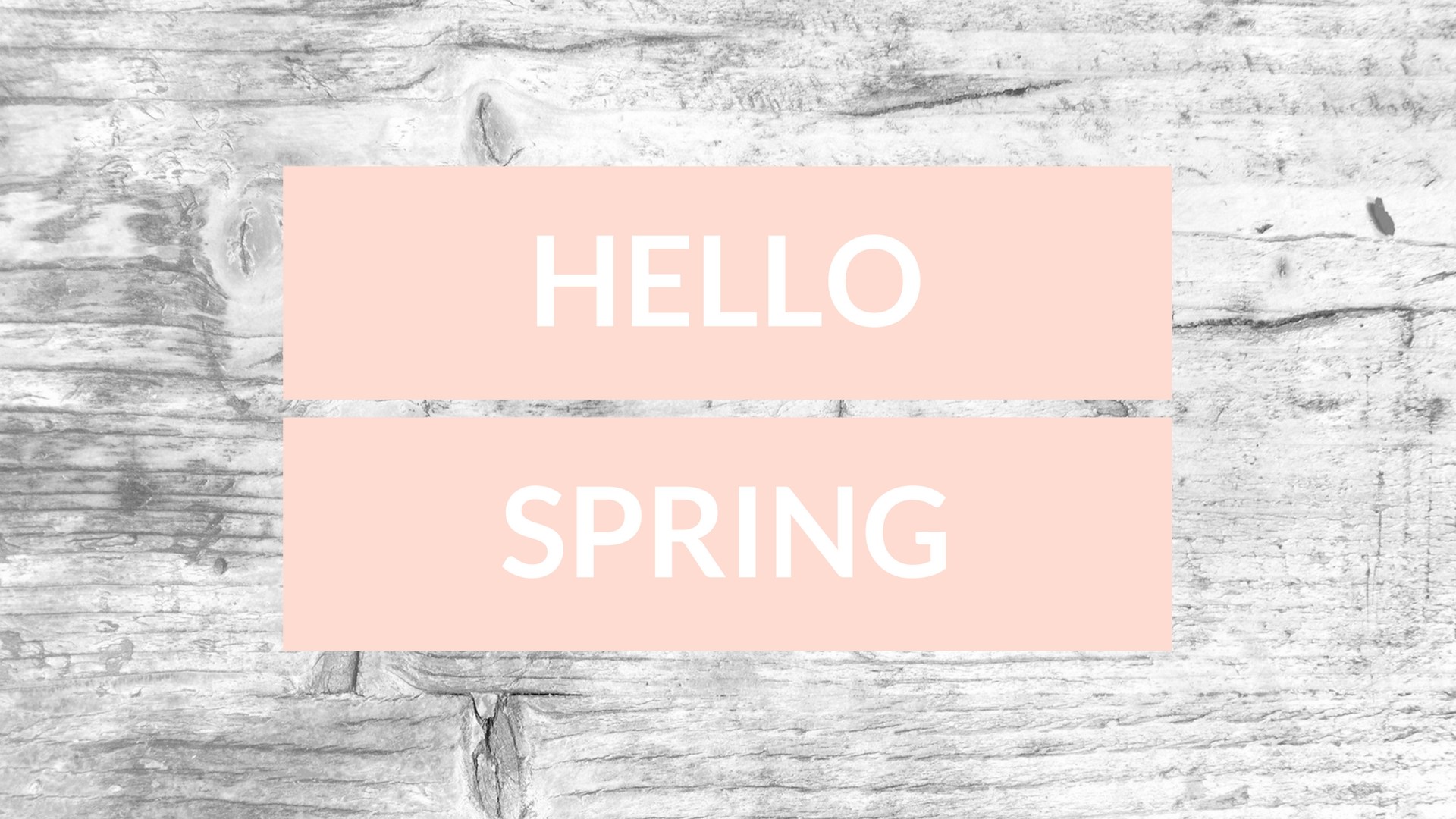 The sun is shining, the weather is warming, spring has officially sprung my friends! Now is the time that most of us, myself included, takes to the outdoor projects. This is also the best time to open your windows, clear the clutter and spruce up the indoors as well as the outdoors.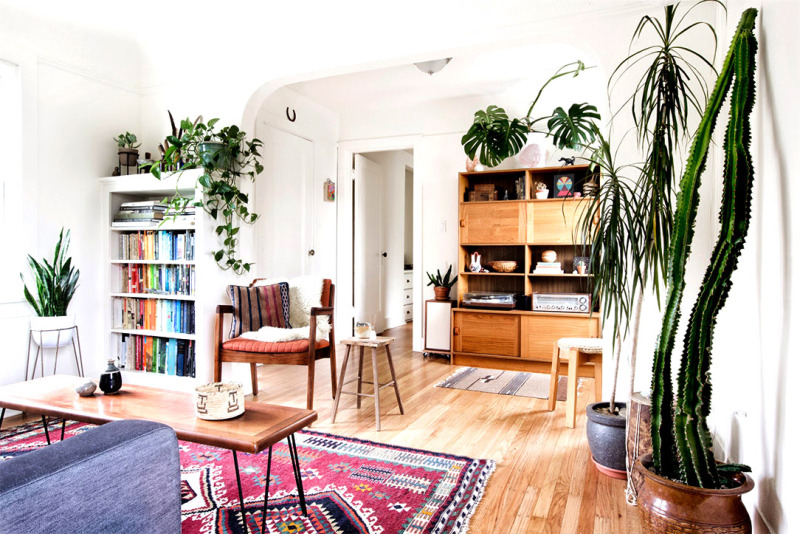 Bring Inside the Outside
Do you have any plants or flowers inside your home now? If so, chances are they could use some love. Maybe a new bigger pot with fresh dirt?
If you don't have any, get some! Houseplants not only add some fresh greenery to your décor, but many of them are great natural air purifiers as well. Adding some simple fresh cut flowers also goes a long way toward changing the feel of your home. Also remember, this is your chance to show a little character with the planters and pots you pick.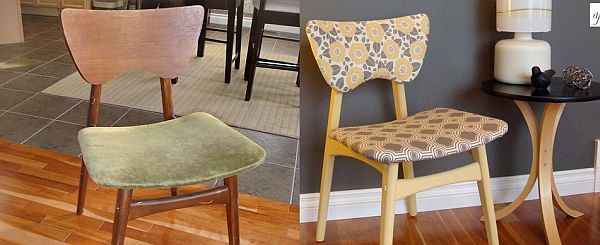 Re-upholster
This project is something most DIYers and Pinterest moms have done a time or two. If you haven't you may be surprised just how easy it is to do. We've done 2 sets of dining room chairs and it's probably the easiest project we've done. Get creative, be bold, bring in the colors and patterns of your home or your fresh new scheme.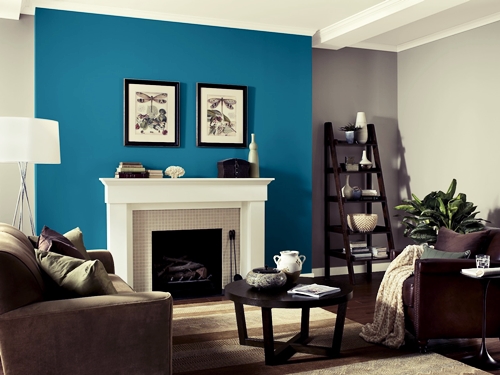 Add a Little Color
A gallon of paint (or three) can make far more of a difference than you may realize. It's no secret that simply refreshing your current paint job goes a long way. However, adding some accent walls, ceiling statement or changing your entire color scheme, maybe the fresh pop that you're really looking for. Stop hesitating and just do it! You'll be glad you did. And if you aren't you can easily repaint.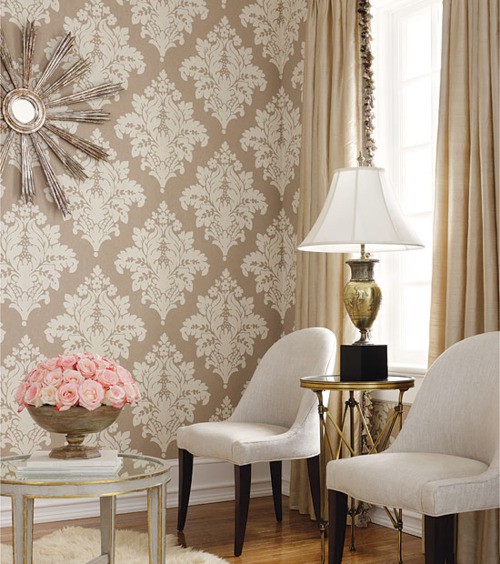 Wallpaper….
I honestly can't believe I'm saying this, maybe you've heard the rumors, it's true, wallpaper is making a comeback. I've personally removed wallpaper AND border from an entire house…by hand. While I don't recommend you ever wallpapering AND bordering an entire house, a small space is perfect for this. Small rooms are a great place for a bold statement. Getting the right wallpaper should tie the color scheme and feel of the bathroom altogether. Remember to accent accordingly.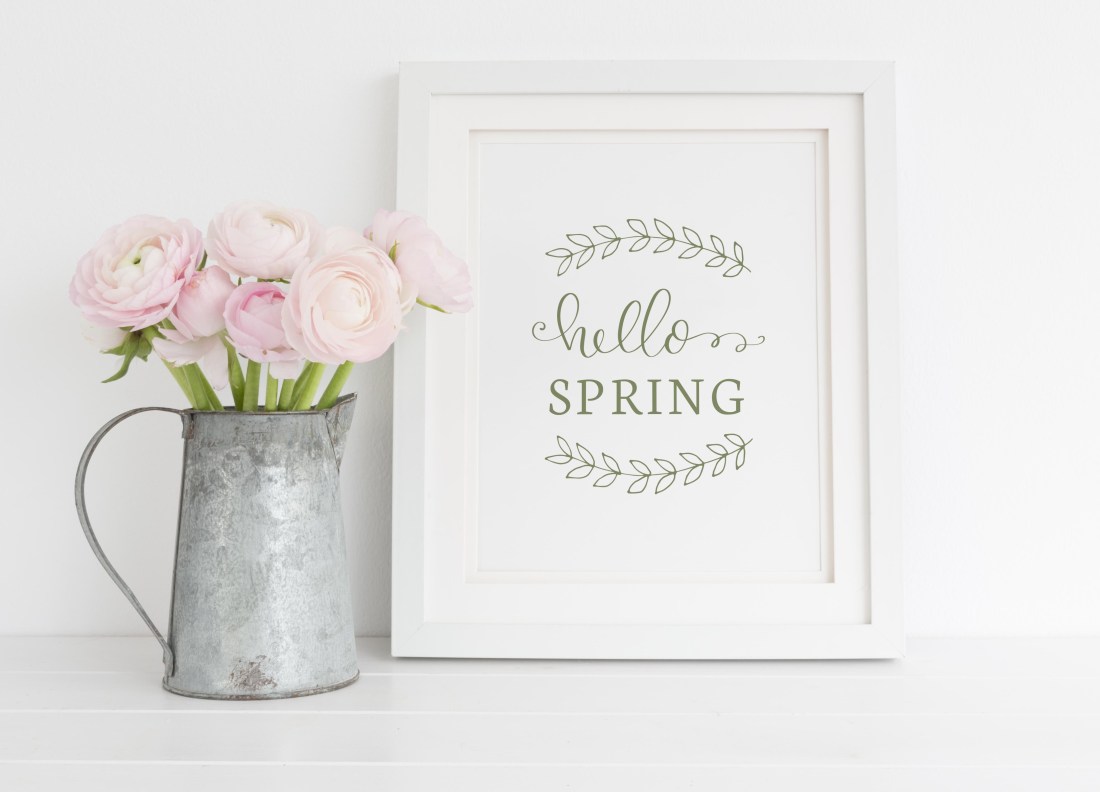 Re-organize and Re-purpose
Where are the top 3 areas of your home that show off you and your personality? From bookshelves, built-ins and entertainment centers – when's the last time you not only dusted and reorganized these areas, or maybe considered a bit of a switch-up? Think not only of re-organizing but also re-purposing some pieces. Storage shelves in a bathroom can be towel and décor areas.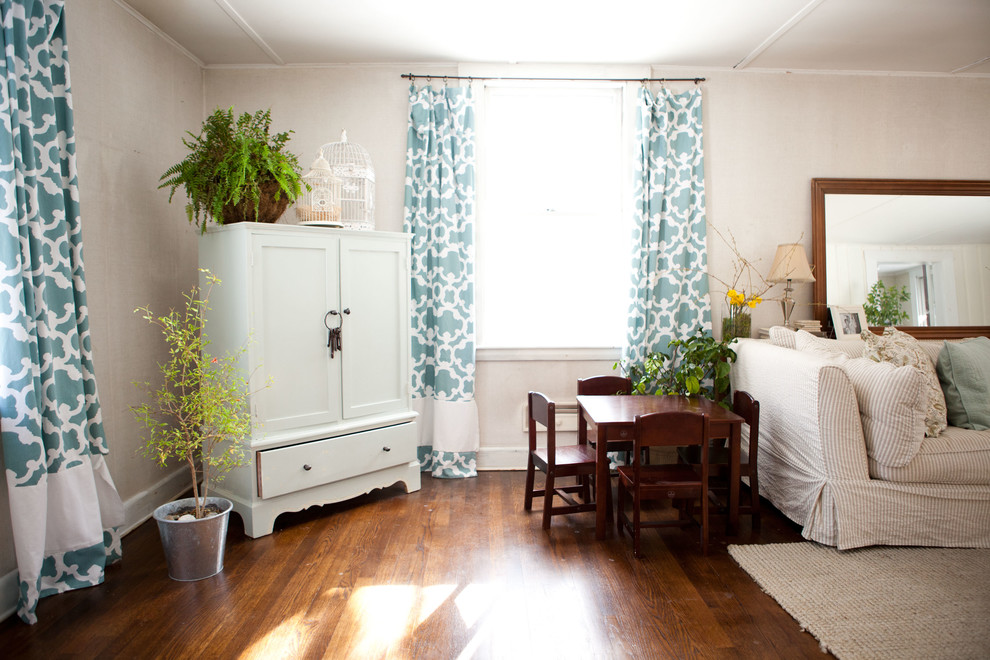 Treat your Windows
When's the last time you changed your curtains? Do you have just blinds? Adding this extra color can make a big difference in your room, also help keep some of that summer heat outside instead of in. You can keep it simple but make it attractive. There's something for everyone!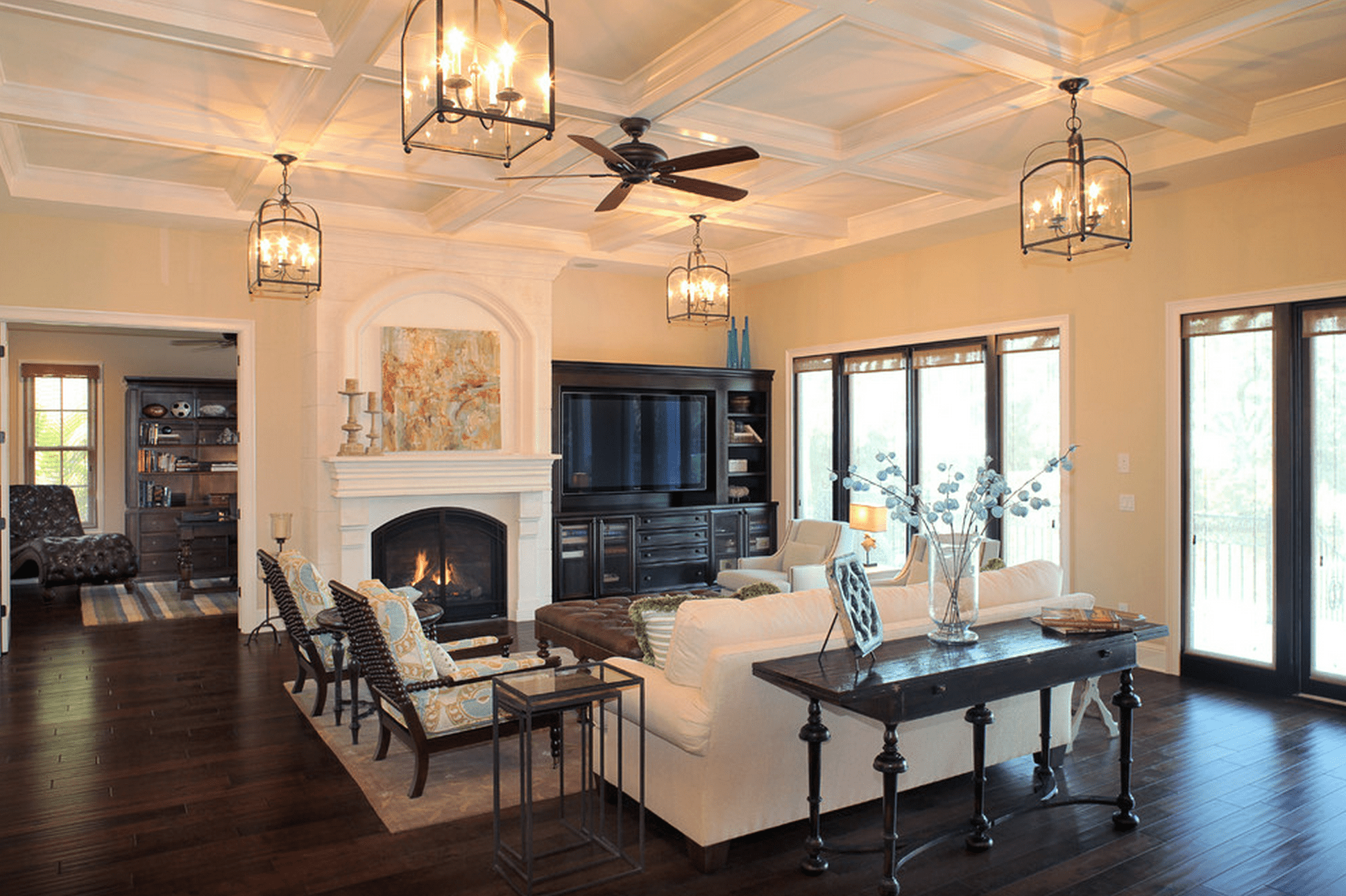 Look for Lights
Do you have any light fixtures in your home that are unique and show off some of your personality and character? If not, you need some! Unique and quirky lighting is a great way to change the feel of a space and really make it your own. This is another great DIY project or a great shopping opportunity you should really have fun with.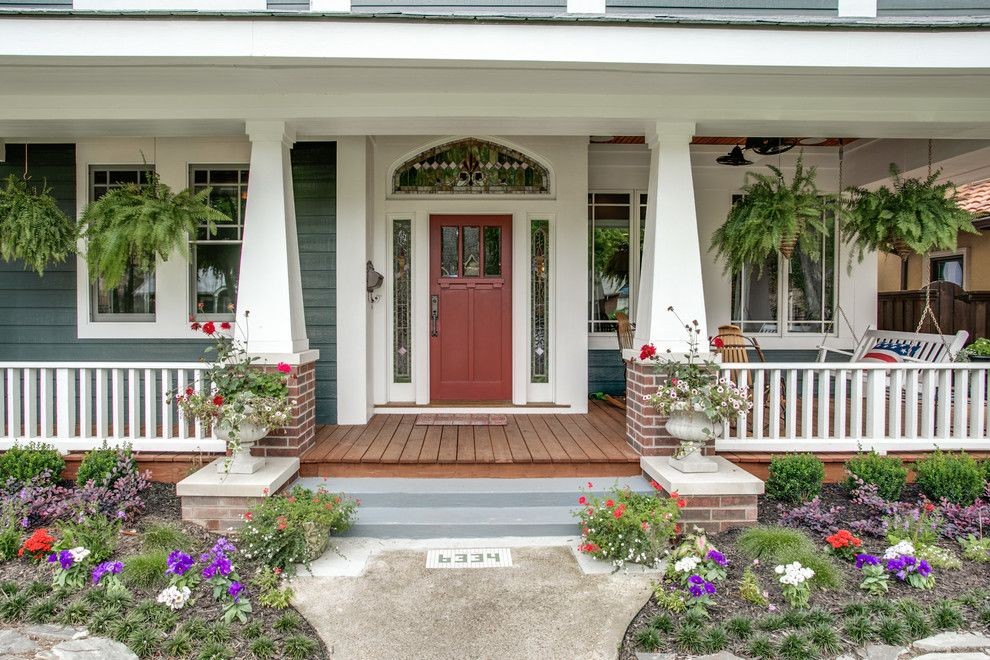 Welcoming Entry
Upgrade those welcome mats and add a wreath (you can buy pre-made if you're not a DIYer Pinterest mom) to your front door. After a thorough cleaning, you should be able to tell if your door needs a fresh paint job. Also, take this time to not only clean up consider upgrading your front porch lighting. Add some style and character! Your guests will appreciate it!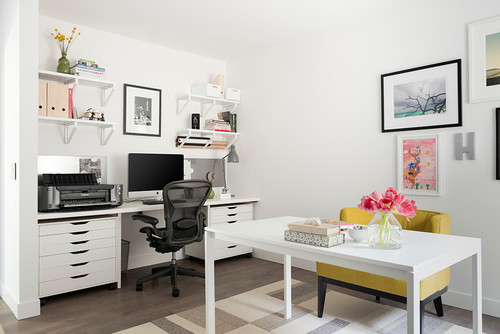 Switch it Up
Where is that one space or room in your home that's unused or just not as functional as you'd like? (Mine's been our home office) Typically this room ends up with random clutter and is rarely used. Put together a plan, how could that space or room be more useful and functional? Is it rearranging the furniture? New furniture? What will it take to be a room that you want to be in? Whatever that may be, put together a plan and make it happen! You'll feel much better after, trust me.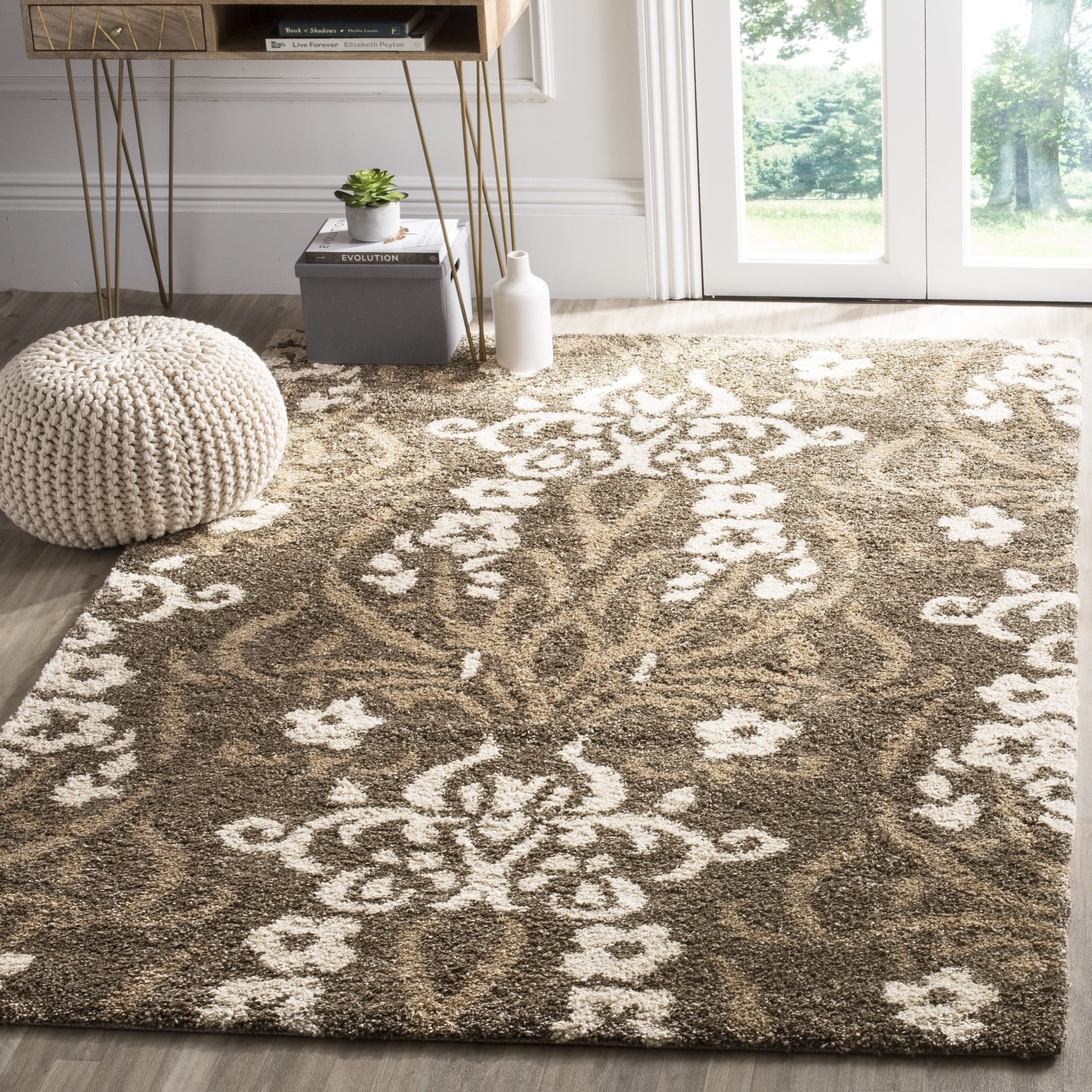 Brighten it with a Rug
Many Floridians opt for hard surface floors, and accent with an area or throw rugs. When's the last time you rotated that rug out for something else? Bring in something bright and welcoming to lighten things up.
Fresh Frames
Wall art is nothing something that is typically changed or swapped out very often, usually with good reason. This doesn't mean that you can't switch things up with some great new frames though. You have plenty of options here, all of my DIYers are already thinking of their favorite thrift store or when some local garage sales may be to score some great finds, for my non-DIYers, you will find that many local businesses and craft stores offer frames and custom framing options.
We all have that friend or 2 that has amazing decorating abilities and fashion sense. If you're not sure about your choices, ask them over for dinner or to lay poolside for a day and pick their brain a little bit. Tell them your ideas and ask them for their thoughts and opinions. Most creative types love sharing their creativity. Remember to have fun with this and don't be afraid to show some of your personality and character in these projects.